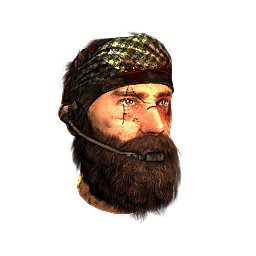 The Jim kit is a head kit cut from Spec Ops: The Line's multiplayer.
Description
[
]
The kit consists of a green, bloodied head band and a mic, as well as giving the player a shaggy beard and longer hair.
The kit was available to The Exiles Gunner class at some point during development. However, it was cut before the game's release. The kit's icon, name, and model can all be found in the game's files.